Thanks to an ambitious rodent (chewing through my power cord) and some unexpected fireworks (burning up my adapter when I plugged it in), I haven't been able to post in awhile! It's tough to summarize quickly what's been going on the last 2 weeks, so since a picture is worth a thousand words, I'll give you lots of those.
The biggest project we just completed is a hanging sunset backdrop for the school's brand new stage! I am so stinkin' proud of the 14 kids that made up my scenery team—most of them have never held a brush before in their lives. Next year I hope to have these kids lead similar teams to paint murals in the children's rooms!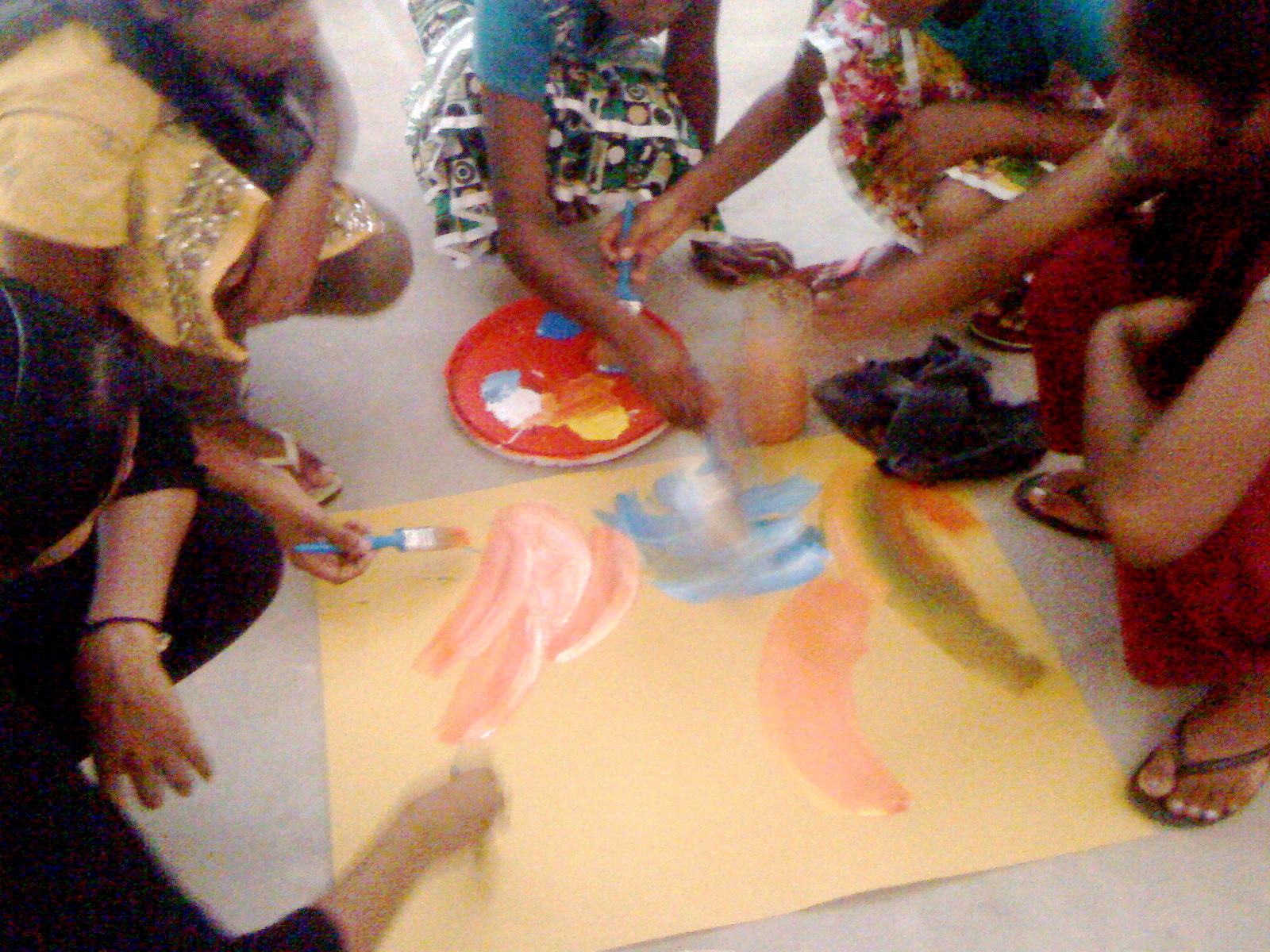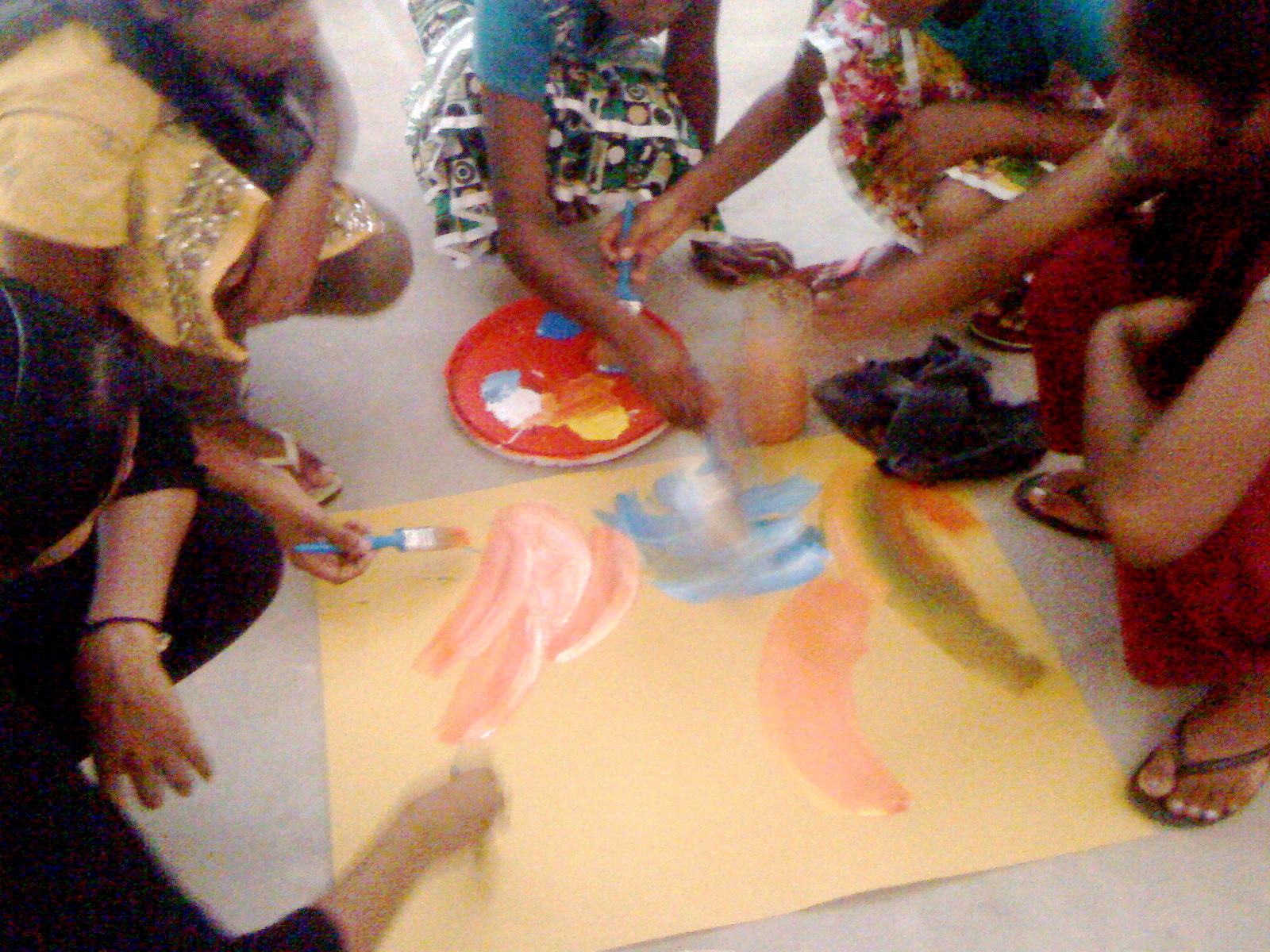 Thanks to my Cupid Shuffle performance (see last post), I am now considered not just a Dancer but a Celebrity Expert. Many of the kids are performing dances for the school's upcoming Annual Function (which I will sadly miss) and I've been called in to coach them. This is a fun exercise in creative facilitation, since I know little to nothing about dancing! Basically I help them come up with their own ideas, and tell them to smile. My best advice? "If you look like you're having fun, your audience will have fun too."
One exciting benefit of this misunderstanding of my talents was that I was asked to help judge the school dance competitions. This was delightful! It started with a healthy serving of adorable elementary hopping and skipping, followed by stunning traditional costumes and dances by some of the older kids, and, to top it all off, one 7th grade boy busting moves to the Biebster. Possible music video coming soon?
Now that the stage scenery is finished, we're back to our regular schedule of advanced art classes for the older kids, with a few faithful teachers helping me do games, drawing, and other activities with the younger kids. The next set of pictures is pencil drawings by my advanced students. Later tonight I'll post photos of fun and games!